On March 22, President Trump announced a new round of tariffs on around $50bln of Chinese imports (leaving Europe off for now) and China unveiled tariffs on $3bln of US imports. This adds to the measures announced on March 8, when US President Trump signed an order that imposes tariffs on imported steel (25%) and aluminum (10%), effective on March 23. Canada and Mexico are exempt for an undetermined period, in part conditional on the progress in NAFTA negotiations. Further exemptions may be granted for long-term allies (e.g., Australia), and for products that are no longer produced into the U.S, but there is no clarity at the time of writing regarding how and if any exemptions will be agreed.
Global economy: Our outlook on global growth and trade has not dramatically changed. For now, we see further controversial trade actions and noise but we do not expect to see an escalation into a full-blown trade war. However, risks appear to be increasing.
 US economy: The impact of tariffs on the overall economy is more mixed although we do not think this will materially change our outlook in terms of growth and inflation. Regarding net trade, it will not solve the issues generating the imbalances.
 NAFTA negotiations: NAFTA negotiations should move forward independent of what the US does on other trade fronts.
 Europe: The figures involved in steel and aluminum tariffs (the only measures which involve Europe at this stage) are not significant. It's not the direct effect of tariffs that is the main source of concern, but possible implications in terms of uncertainty and, hence, confidence and investment decisions.
China: While direct impacts from steel and aluminum tariffs are probably limited, the focus is shifting towards the USTR Section 301 Intellectual Property investigation. New tariffs on around $50bln of Chinese imports announced on March 22 (and Chinese modest retaliation on US import) are already a sign of an expected further escalation. That said, in our central scenario, we still expect only targeted measures, with limited macro impacts. More importantly, we expect China's further responses to be limited, as the priorities of the country's leadership seem to be domestic issues, economically and politically, targeting long-term economic developments.
 Emerging economies: Economies that experience strong contribution to growth from external demand and that have low capacity to substitute imports will be the most affected. On the positive side, there are pressures to fasten bilateral/regional trade agreements.
 Multi-asset view: Financial markets could be affected by rising speculation with regard to weakening global growth amid increasing political tones on this subject. As a precautionary measure, we believe investors should focus on enhancing diversification, trimming risks in the European and Japan equity exposure (more cyclical markets), while increasing preference for US equities.
 US equities: As we move from the first part of the Trump agenda (lower taxes and less regulations) to the second (trade), the road is likely to be significantly bumpier. However, market fundamentals and profit growth are still solid, but we see some periods of increased volatility.
 EM investments: In our view, the imposed tariffs will not challenge the outlook on emerging markets, but they add noise to the situation, with markets starting to price a peaking economic momentum. We continue to see a valid investment case for hard currency sovereign and corporate bonds, but note the improving case for debt issued in local currency and equities.
Contact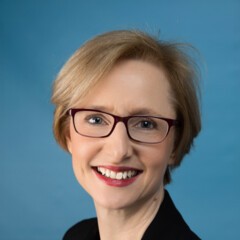 Jeannette Spears
International Press Relations
About Amundi
About Amundi
Amundi, the leading European asset manager, ranking among the top 10 global players[1], offers its 100 million clients - retail, institutional and corporate - a complete range of savings and investment solutions in active and passive management, in traditional or real assets.
With its six international investment hubs[2], financial and extra-financial research capabilities and long-standing commitment to responsible investment, Amundi is a key player in the asset management landscape.
Amundi clients benefit from the expertise and advice of 5,400 employees in 35 countries. A subsidiary of the Crédit Agricole group and listed on the stock exchange, Amundi currently manages nearly €1.9 trillion of assets[3].
Amundi, a trusted partner, working every day in the interest of its clients and society
Footnotes
^ [1] Source: IPE "Top 500 Asset Managers" published in June 2022, based on assets under management as at 31/12/2021