Amundi, Europe's largest asset manager, announces that a total of 656 financial products, including mutual funds, dedicated funds and mandates, representing €452 billion of assets under management (AuM)[1] are classified under Articles 8 and 9 according to the Sustainable Finance Disclosure Regulation (SFDR)[2].
As of end of February 2021, 60% of Amundi's overall European mutual funds' AuM are already classified under Article 8 or 9[3]. This classification exercise is only a first step as more funds are in filing process to meet articles 8 & 9 criteria.
Amundi announced its ambitious 3-year plan at the end of 2018 to integrate ESG objectives for all of its actively managed open funds, where technically feasible. Today the Group has been able to leverage its organisation and infrastructure to readily comply with the new regulation.
Elodie Laugel, Chief Responsible Investment Officer at Amundi, commented:
"Amundi welcomes the new SFDR regulation, the objective of which is to provide more transparency for the end investor and consistently present the ESG characteristics of financial products. In line with our 100% ESG Integration plan, we are looking to significantly expand the scope of products categorised under Articles 8 & 9 by the end of the year, and will therefore continue to transform funds and upgrade investment strategies to meet the highest ESG standards."
Amundi firmly believes that the new SFDR regulation will accelerate the development of responsible finance in Europe and throughout the world, and help to direct savings towards the goals of a sustainable economy. This regulation will also serve to strengthen Europe's leadership in sustainable finance and create international standards that can have a lasting impact on the asset management industry worldwide.
Footnotes
 Data as of February 2021, based on all European products of the Amundi group.
 Article 8: product promoting ESG among other characteristics. Article 9: products having a sustainable investment objective.
 529 products (including active, passive and MMF products), representing €328 billion in assets.
Expert
Chief Responsible Investment Officer of Amundi and Global Head of Institutional Business Development Support
Elodie joined Amundi in 2016 from AXA Investment Managers where she worked for 12 years. Her last position, since 2014, was Deputy Head of the Institutional Client Group, in charge of leading[...]
Read more
Contact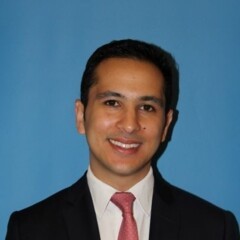 Jaïs Mehaji
UK Press Relations
Document
download.success
Unfortunately, it seems that we had a small technical problem. Can you try your luck again?
About Amundi
About Amundi
Amundi, the leading European asset manager, ranking among the top 10 global players[1], offers its 100 million clients - retail, institutional and corporate - a complete range of savings and investment solutions in active and passive management, in traditional or real assets. This offering is enhanced with IT tools and services to cover the entire savings value chain. A subsidiary of the Crédit Agricole group and listed on the stock exchange, Amundi currently manages more than €1.9 trillion of assets[2].
With its six international investment hubs[3], financial and extra-financial research capabilities and long-standing commitment to responsible investment, Amundi is a key player in the asset management landscape.
Amundi clients benefit from the expertise and advice of 5,400 employees in 35 countries.
Amundi, a trusted partner, working every day in the interest of its clients and society
Footnotes
^

[1]

Source: IPE "Top 500 Asset Managers" published in June 2022, based on assets under management as at 31/12/2021