In what was one of the more highly anticipated Federal Reserve decisions of the past few years, the Federal Open Market Committee (FOMC) in December voted unanimously to raise rates by 0.25% to a target Fed Funds rate of 2.25% to 2.50%. The Fed's focus was on continued strong US economic data from Main Street, rather than on swooning equity and credit markets on Wall Street. The Fed continued to focus on strong US GDP growth, underpinned by strong employment and inflation near their 2% target, rather than being driven by concerns about near-term weakness in global growth and tightening financial conditions. The market was expecting a dovish hike, but was caught off guard by the tone of the statement and the press conference, which was perceived as not being dovish enough.
From an investment perspective, despite the Fed's less accommodative posture, we are beginning to see value in credit markets. Investors are now being better compensated for risk. We believe the rally in Treasuries has gotten ahead of itself and Treasuries are starting to price in a recession. But we see little risk of a recession in the coming year. On the USD, we believe that the upward pressure on the US Dollar should begin to wane as we have probably seen the maximum interest rate differentials between the US and other developed markets.
Expert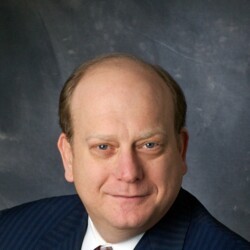 CIO of US Investment Management
Ken Taubes is EVP, Chief Investment Officer of U.S. Investment Management for Amundi and Amundi Pioneer. Prior to joining Amundi Pioneer (previously Pioneer Investments) in 1998, Ken spent seven[...]
Read more
Contact
Fany De Villeneuve
UK - International Press Relations
Document
download.success
Unfortunately, it seems that we had a small technical problem. Can you try your luck again?
About Amundi
About Amundi
Amundi, the leading European asset manager, ranking among the top 10 global players[1], offers its 100 million clients - retail, institutional and corporate - a complete range of savings and investment solutions in active and passive management, in traditional or real assets.
With its six international investment hubs[2], financial and extra-financial research capabilities and long-standing commitment to responsible investment, Amundi is a key player in the asset management landscape.
Amundi clients benefit from the expertise and advice of 5,400 employees in 35 countries. A subsidiary of the Crédit Agricole group and listed on the stock exchange, Amundi currently manages nearly €1.9 trillion of assets[3].
Amundi, a trusted partner, working every day in the interest of its clients and society
Footnotes
^ [1] Source: IPE "Top 500 Asset Managers" published in June 2022, based on assets under management as at 31/12/2021