KEY INSIGHTS:
Our view: As a base case, we expect limited tariffs will be implemented on different fronts with relatively controlled macro impacts while talks continue. Although talks have become more contentious, we do still see space for negotiation among the various parties. This is the main difference vs a proper "trade war". 
Economy: The risk of a global trade war may impact GDP growth well before a war begins. We have already seen a deterioration in business confidence, and uncertainty could possibly weigh on investments. If the base case materialises, we expect the impact of protectionist measures on world trade to remain contained and that global economic expansion will continue in 2018 and 2019. If talks and negotiations break down (trade war), we would expect to see deeper recessionary effects on the economy, especially for the countries more exposed to the targeted sectors (i.e., Automotive).
DM Equity: Amid the current trade concerns, on a regional basis, among Developed Markets, we prefer the US to Europe, and, in Europe, the UK. We identify three global themes to play in this context: 1) domestic assets; 2) quality factors and 3) defensive and rate-sensitive domestic stocks if tensions escalate. 
EM Equity: Trade tensions are negative for Emerging Markets, as they tend to push global inflation and US rates higher, reduce the willingness to invest, and could negatively weigh on the exports of some countries. We like stories that will likely remain relatively insulated from such concerns or can counteract potential negative impacts with effective policy actions (i.e., Russia, oil exporters, China on flexibility on policy, Mexico on US interaction, Greek banks).
Multi-asset: A multi-asset investor can generally implement a prudent stance at different levels: 1) maintain cautious asset allocation exposure to countries that are highly involved in the global value chain; 2) opt for defensive sectors (Telecoms, Utilities); and/or 3) at the stock-picking level, seek companies that are diversified across global value chains. 
Expert
Head of Macro Policy Research
Didier joined Amundi in 2010 as Head of Fixed Income and FX Strategy and was appointed Co-Head of the Strategy and Economic Research team in 2011, Head of Macroeconomic[...]
Read more
Contact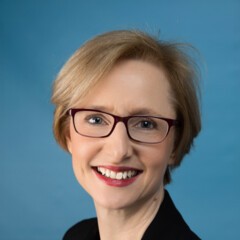 Jeannette Spears
International Press Relations
About Amundi
About Amundi
Amundi, the leading European asset manager, ranking among the top 10 global players[1], offers its 100 million clients - retail, institutional and corporate - a complete range of savings and investment solutions in active and passive management, in traditional or real assets.
With its six international investment hubs[2], financial and extra-financial research capabilities and long-standing commitment to responsible investment, Amundi is a key player in the asset management landscape.
Amundi clients benefit from the expertise and advice of 5,400 employees in 35 countries. A subsidiary of the Crédit Agricole group and listed on the stock exchange, Amundi currently manages nearly €1.9 trillion of assets[3].
Amundi, a trusted partner, working every day in the interest of its clients and society
Footnotes
^ [1] Source: IPE "Top 500 Asset Managers" published in June 2022, based on assets under management as at 31/12/2021