Market sell-off: a late cycle feature where uncertainty due to tariffs, rates and oil prices are sending some red signals. Autumn comes with a change of mood in the market triggered by rising US Treasury yields, amid a hawkish FED committed to avoid any sign of overheating, and uncertainty surrounding the upcoming earnings season. All elements that will keep volatility on the rise over the next weeks.
Not a scary movie, but be ready for more pain. Yet, we see this as a market correction, rather than the start of a prolonged bear market. We expect some a further down trend also due to the technical reallocation of market risks. Growth areas of equity markets and high leveraged areas of the credit markets with tight valuations are the most vulnerable places at the moment.
How to face this environment: add duration in US debt, stay diversified in terms of risks, focus on quality and liquidity in credit, go for value (use available liquidity to buy the most discounted names) and stay out of stretched growth areas.
Expert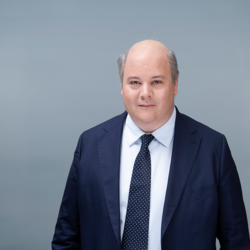 Group Chief Investment Officer
Vincent has been Group Chief Investment Officer and member of Amundi's General Management Committee and Executive Committee since February 2022. Previous to that, he has[...]
Read more
Contact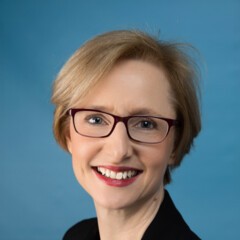 Jeannette Spears
International Press Relations
Document
download.success
Unfortunately, it seems that we had a small technical problem. Can you try your luck again?
About Amundi
About Amundi
Amundi, the leading European asset manager, ranking among the top 10 global players[1], offers its 100 million clients - retail, institutional and corporate - a complete range of savings and investment solutions in active and passive management, in traditional or real assets.
With its six international investment hubs[2], financial and extra-financial research capabilities and long-standing commitment to responsible investment, Amundi is a key player in the asset management landscape.
Amundi clients benefit from the expertise and advice of 5,400 employees in 35 countries. A subsidiary of the Crédit Agricole group and listed on the stock exchange, Amundi currently manages nearly €1.9 trillion of assets[3].
Amundi, a trusted partner, working every day in the interest of its clients and society
Footnotes
^ [1] Source: IPE "Top 500 Asset Managers" published in June 2022, based on assets under management as at 31/12/2021