Oil price: We confirm our target price for the next 12 months in the range of $60-70 per barrel. Geopolitical risks have pushed the price up above 70$ per barrel in the past weeks.Inflation:
The recent increase in oil price is expected to have very limited impact on core inflation as the rise in oil price is perceived as temporary.
Growth: On growth impact, there are winners and losers.
Investments: In this maturing phase of the cycle, which remains mildly favorable for risk-assets but with limited directional conviction, the resilience of the oil price may open opportunities for relative value exposures i.e. a preference for the energy sector in the equity space and in US HY, unless there are significant deviations from the current OPEC policy which would require a reassessment of the investment case.
The overshooting phase of oil price above 70 USD per barrel driven by geopolitical risks has been suspended by speculations of a potential policy shift by Saudi Arabia and Russia. The two countries announced – in a move not coordinated with OPEC partners- a possible increase of their output. The issue will be probably discussed in the next OPEC meeting in June, so far we confirm our target price for the next 12 months in the range $60-70 per barrel.
OPEC has mainly been responsible for recent swings in supply. OPEC increased production to discourage US shale oil producers during the period when the economic environment was fragile. We would note, however, that the cartel cut production during the 2017 global economic recovery, with April of that year showing the lowest production level in three years.
Expert
Head of Macro Policy Research
Didier joined Amundi in 2010 as Head of Fixed Income and FX Strategy and was appointed Co-Head of the Strategy and Economic Research team in 2011, Head of Macroeconomic[...]
Read more
Contact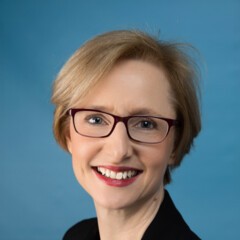 Jeannette Spears
International Press Relations
About Amundi
About Amundi
Amundi, the leading European asset manager, ranking among the top 10 global players[1], offers its 100 million clients - retail, institutional and corporate - a complete range of savings and investment solutions in active and passive management, in traditional or real assets.
With its six international investment hubs[2], financial and extra-financial research capabilities and long-standing commitment to responsible investment, Amundi is a key player in the asset management landscape.
Amundi clients benefit from the expertise and advice of 5,400 employees in 35 countries. A subsidiary of the Crédit Agricole group and listed on the stock exchange, Amundi currently manages nearly €1.9 trillion of assets[3].
Amundi, a trusted partner, working every day in the interest of its clients and society
Footnotes
^ [1] Source: IPE "Top 500 Asset Managers" published in June 2022, based on assets under management as at 31/12/2021