$29 trillion of investment opportunities across six sectors in urban cities in emerging markets to 2030
- Emerging green bonds can bridge the gap between the huge amount of private capital in developed markets and investment opportunities in emerging markets
- Outstanding green bonds in emerging markets could double by 2021
- Green bonds are an effective financing mechanism with benefits to both issuers and investors
London, 30th April 2019 —Amundi, Europe's largest asset manager, and IFC, a member of the World Bank Group, today published their Emerging Market (EM) Green Bond Report. The Amundi-IFC Emerging Market Green Bond Report 2018 is the first report focusing exclusively on green bond investments in emerging markets. With the aim of facilitating investor knowledge on the green bond market in emerging economies, the report brings together market insight and forecasts based on public information that is vital for issuers and investors. 
Expert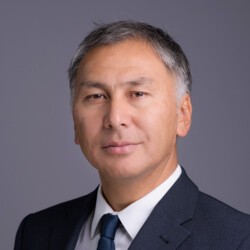 Global Head of Emerging Markets & Co-Head of Emerging markets Fixed Income
Yerlan Syzdykov is the Global Head of Emerging Markets & Co- Head of Emerging Markets Fixed Income at Amundi , based in the London office. In this role, he is responsible for leading a highly skilled[...]
Read more
Contact
Fany De Villeneuve
UK - International Press Relations
Document
download.success
Unfortunately, it seems that we had a small technical problem. Can you try your luck again?
About Amundi
About Amundi
Amundi, the leading European asset manager, ranking among the top 10 global players[1], offers its 100 million clients - retail, institutional and corporate - a complete range of savings and investment solutions in active and passive management, in traditional or real assets.
With its six international investment hubs[2], financial and extra-financial research capabilities and long-standing commitment to responsible investment, Amundi is a key player in the asset management landscape.
Amundi clients benefit from the expertise and advice of 5,400 employees in 35 countries. A subsidiary of the Crédit Agricole group and listed on the stock exchange, Amundi currently manages nearly €1.9 trillion of assets[3].
Amundi, a trusted partner, working every day in the interest of its clients and society
Footnotes
^ [1] Source: IPE "Top 500 Asset Managers" published in June 2022, based on assets under management as at 31/12/2021