Today, Amundi presents the results of its 2020 voting and engagement policy and outlines the actions that will be carried out in 2021.
During the 2020 campaign, we took part in nearly 4,250 general meetings of European and international companies – a 19% increase from 2019 – and focused our ongoing dialogue with companies and our voting policy on two major issues: the fight against climate change and social inequalities.
Amundi increased its support for shareholder resolutions calling for greater transparency and information on companies' ESG and climate strategy, notably by voting for 86% of resolutions calling for a better integration of climate objectives. At the same time, the Group engaged in discussions on energy transition and climate change with 472 companies, and on the protection of ecosystems with 378 companies. 
Amundi supported 88% of shareholder resolutions relating to executive compensation and 76% of shareholder resolutions that support human, health and social rights. We also voted against executive compensation plans that did not contain ESG indicators, resulting in 31% of negative votes on this issue. We were also particularly vigilant with regard to the amount of dividends paid out, particularly for companies having benefited from state aid. In parallel, we engaged in dialogue with 447 companies on the direct and indirect protection of employees and on human rights.
In 2021, in the run-up to the Glasgow Conference on Climate Change, Amundi's two priority themes will continue to be energy transition and social cohesion.
Consequently, in addition to the necessary measurement of the carbon dioxide emissions trajectories of the companies in which we invest, Amundi will support resolutions calling for greater transparency on emissions reduction strategies, combined with specific targets. Similarly, we would like an increasing number of companies to make commitments to reduce their emissions in line with scientific objectives: the adoption of targets as part of the "Science Based Target" initiative (SBTi) will therefore be one of our main themes of engagement in 2021.
With regard to executive compensation, Amundi will ensure that it is in line with the company's performance, at an acceptable level in relation to market benchmarks, and that it fully integrates specific ESG objectives, including annual variable compensation. With regard to dividends, Amundi will pay particular attention to ensuring that the distribution policy does not undermine the company's long-term investment capacity, weaken its financial strength or lead to a distribution of value-added that is unfavourable to employees.
"As an asset manager, Amundi has a duty to provide its investor clients with strong, consistent returns over the long term, together with a positive contribution to major social issues and the stability of economies. This responsibility has been particularly heightened in the context of the social crisis resulting from the pandemic, this at a time when the energy transition is barely gathering speed five years after the adoption of the Paris Agreement," explains Jean-Jacques Barbéris, Head of Institutional and Corporate Clients division & ESG at Amundi.
"Since 2010, Amundi has been a pioneer in responsible investment and in 2018, we marked a new stage in our responsibility towards society with a three-year plan that includes systematically taking ESG performance into account in our shareholder dialogue with issuers and in our voting choices at shareholders' meetings," adds Amundi CEO Yves Perrier. "This strategy is applied in three complementary ways: ongoing dialogue with companies, the consideration of ESG criteria in investment decisions, and a voting policy incorporating these criteria".
On 15th February 2021, Yves Perrier sent a letter to 500 CEOs and chairpersons of internationally listed companies, outlining these two priority issues that will guide Amundi's voting policy in 2021.
Expert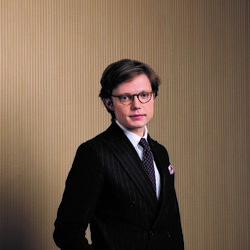 Director of the Institutional and Corporate Clients division & ESG
Before joining Amundi in 2016, Jean-Jacques served the President of the French Republic since 2013 where he was Economic and Financial Affairs Advisor. Prior to that, he was a member of the ca[...]
Read more
Contact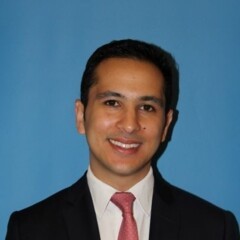 Jaïs Mehaji
UK Press Relations
Document
download.success
Unfortunately, it seems that we had a small technical problem. Can you try your luck again?
About Amundi
About Amundi
Amundi, the leading European asset manager, ranking among the top 10 global players[1], offers its 100 million clients - retail, institutional and corporate - a complete range of savings and investment solutions in active and passive management, in traditional or real assets. This offering is enhanced with IT tools and services to cover the entire savings value chain. A subsidiary of the Crédit Agricole group and listed on the stock exchange, Amundi currently manages more than €1.9 trillion of assets[2].
With its six international investment hubs[3], financial and extra-financial research capabilities and long-standing commitment to responsible investment, Amundi is a key player in the asset management landscape.
Amundi clients benefit from the expertise and advice of 5,400 employees in 35 countries.
Amundi, a trusted partner, working every day in the interest of its clients and society
Footnotes
^

[1]

Source: IPE "Top 500 Asset Managers" published in June 2022, based on assets under management as at 31/12/2021