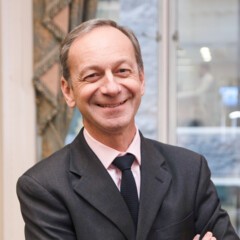 Thierry De Vergnes
Head of Acquisition Debt Funds
Thierry de Vergnes is responsible for Acquisition Debt Fund activities, mainly LBO Debt and other High Yield Bank Debt, at Amundi Asset Management.
Previously Thierry de Vergnes was Global Head of Lyxor Debt Funds activities (one CLO and 4 Debt Funds ) invest in both European Syndicated Loan and Private Debt markets.
Mr. de Vergnes initiated the formation of Egret Management LLP, now Lyxor AM UK, which, since its formation in 2005, has raised more than 1 billion € from European Insurance Companies, Pension Funds and Family Offices.
Prior to joining Societe Generale group in 2004, Mr. de Vergnes was co-head of Indosuez Capital, the US based Merchant Banking and Asset Management arm of Credit Agricole Indosuez (currently known as Credit Agricole Corporate Investment Banking) that he had joined in 1995, and was Head of the Merchant Banking activity where he expanded an highly successful program of equity co-investments in LBO transactions.
As co-head of Indosuez Capital, Mr. de Vergnes served also on investment committees of five CDO funds totalling more than $2 billion in aggregate (75% leveraged loans, 25% High Yield bonds). Mr. de Vergnes began his career in Paris at Indosuez in the Credit Department before transferring to the Equity Capital Department and moving to London in the Corporate Finance activity. He has particular experience in the Cable, Healthcare Services, Waste Management Services and IT sectors. He served on boards of portfolio companies in these sectors, and, was GP of two Private Equity Funds.
Mr. de Vergnes is French, has a degree in Mining Engineering, an MBA degree from the Institut Francais du Petrole and is registered with the FCA.
Linked Topic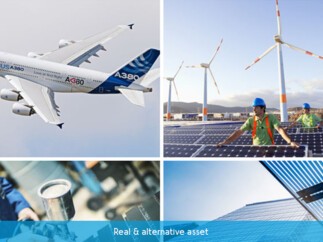 United Kingdom, 18 April 2018
Amundi, the European leader in bond management with more than €800 billion in assets under management(1), is enhancing its existing offering of alternative credit with the launch of a [...]
About Amundi
About Amundi
Amundi, the leading European asset manager, ranking among the top 10 global players[1], offers its 100 million clients - retail, institutional and corporate - a complete range of savings and investment solutions in active and passive management, in traditional or real assets.
With its six international investment hubs[2], financial and extra-financial research capabilities and long-standing commitment to responsible investment, Amundi is a key player in the asset management landscape.
Amundi clients benefit from the expertise and advice of 5,400 employees in 35 countries. A subsidiary of the Crédit Agricole group and listed on the stock exchange, Amundi currently manages nearly €1.9 trillion of assets[3].
Amundi, a trusted partner, working every day in the interest of its clients and society
Footnotes
^ [1] Source: IPE "Top 500 Asset Managers" published in June 2022, based on assets under management as at 31/12/2021