Stanislas Pottier
Chief Responsible Investment Officer
Stanislas Pottier graduated from the Ecole Nationale d'Administration (ENA) in 1994 and the Ecole Supérieure de Commerce de Paris (ESCP Europe), in 1989. He started his career at the French Ministry of Finance, in 1994, worked as Economist at the World Bank, in Washington DC, between 1998 and 2000, before coming back to the French Ministry of Finance, Trade and Treasury Department, where Stanislas Pottier held several positions until 2005.
Between 2005 and 2007, Stanislas Pottier was advisor and then deputy Chief of Staff to Thierry Breton, Minister of Economy, Finance and Industry, and deputy Chief of Staff and then Chief of Staff to the Trade Minister Christine Lagarde. He followed Christine Lagarde, French Minister of Economy, Finance, Industry and Employment as Special Advisor from 2007 to 2009. Between 2009 and 2011, Stanislas Pottier was Special advisor to Michel Rocard, former Prime Minister and Ambassador of France to International Negotiations on the Arctic and the Antarctic.
Before joining AMUNDI in June 2018 as Chief Responsible Investment Officer and Member of the Executive Committee, Stanislas Pottier was Global Head for Sustainable Development for Credit Agricole SA Group from 2011 to 2018, and Member of the Group Management Committee since 2017.
Stanislas Pottier is also member of the Vigeo Eiris board, and active in several NGOs and think tanks: BBCA – advocating for low carbon buildings (President), FXB-France (President), Collège des directeurs du développement durable (board member)...
Linked Topic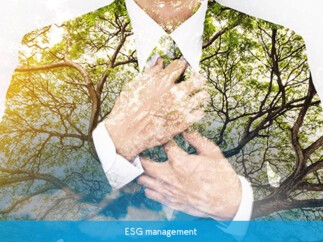 United Kingdom, 8 October 2018
London, 8th October 2018 – Responsible investment pioneer and leading European asset manager Amundi, with over €1.4 trillion in AUM, has adopted an ambitious three year action plan [...]
About Amundi
About Amundi
Amundi, the leading European asset manager, ranking among the top 10 global players[1], offers its 100 million clients - retail, institutional and corporate - a complete range of savings and investment solutions in active and passive management, in traditional or real assets.
With its six international investment hubs[2], financial and extra-financial research capabilities and long-standing commitment to responsible investment, Amundi is a key player in the asset management landscape.
Amundi clients benefit from the expertise and advice of 5,400 employees in 35 countries. A subsidiary of the Crédit Agricole group and listed on the stock exchange, Amundi currently manages nearly €1.9 trillion of assets[3].
Amundi, a trusted partner, working every day in the interest of its clients and society
Footnotes
^ [1] Source: IPE "Top 500 Asset Managers" published in June 2022, based on assets under management as at 31/12/2021