Gabriele Tavazzani
Gabriele Tavazzani is appointed Chief Executive Officer of Amundi Austria GmbH (effective 1 May 2020), where he has been Deputy Chief Executive Officer since 2018. Before joining Amundi Austria GmbH, Gabriele was Chief Executive Officer – President of the Management Board and Chief Investment Officer of Amundi Polska TFI S.A. (2015-2018).
Prior to that, Gabriele held the position of Deputy Chief Executive Officer and Board Member of Amundi Italy SGR SpA from 2009 to 2015. Before that, he served, still in Italy, at Crédit Agricole Asset Management SGR SpA as Head of Sales and Marketing (2007-2009), Head of the Sales team for the Group's Banca Intesa Network and Intesa Private Banking (2006-2007) and as Head of Sales and Business Support (2000-2005). Gabriele began his career at Crédit Agricole Indosuez Holding Italia as Financial Manager Analyst (1996-1998) and subsequently as Head of the "Euro Project" (1998-1999).
He has been working with the Crédit Agricole Group since 1996 and has over 20 years of experience in the financial industry.
Gabriele studied Economics and Finance at the University "Luigi Bocconi" in Milan.
Linked Topic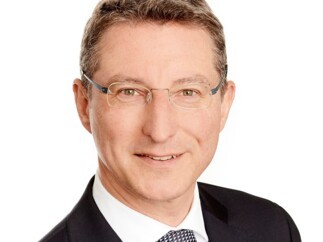 London, Royaume-Uni, 30 April 2020
About Amundi
About Amundi
Amundi, the leading European asset manager, ranking among the top 10 global players[1], offers its 100 million clients - retail, institutional and corporate - a complete range of savings and investment solutions in active and passive management, in traditional or real assets.
With its six international investment hubs[2], financial and extra-financial research capabilities and long-standing commitment to responsible investment, Amundi is a key player in the asset management landscape.
Amundi clients benefit from the expertise and advice of 5,400 employees in 35 countries. A subsidiary of the Crédit Agricole group and listed on the stock exchange, Amundi currently manages nearly €1.9 trillion of assets[3].
Amundi, a trusted partner, working every day in the interest of its clients and society
Footnotes
^ [1] Source: IPE "Top 500 Asset Managers" published in June 2022, based on assets under management as at 31/12/2021